Best Things to Know When Moving to Longmont, CO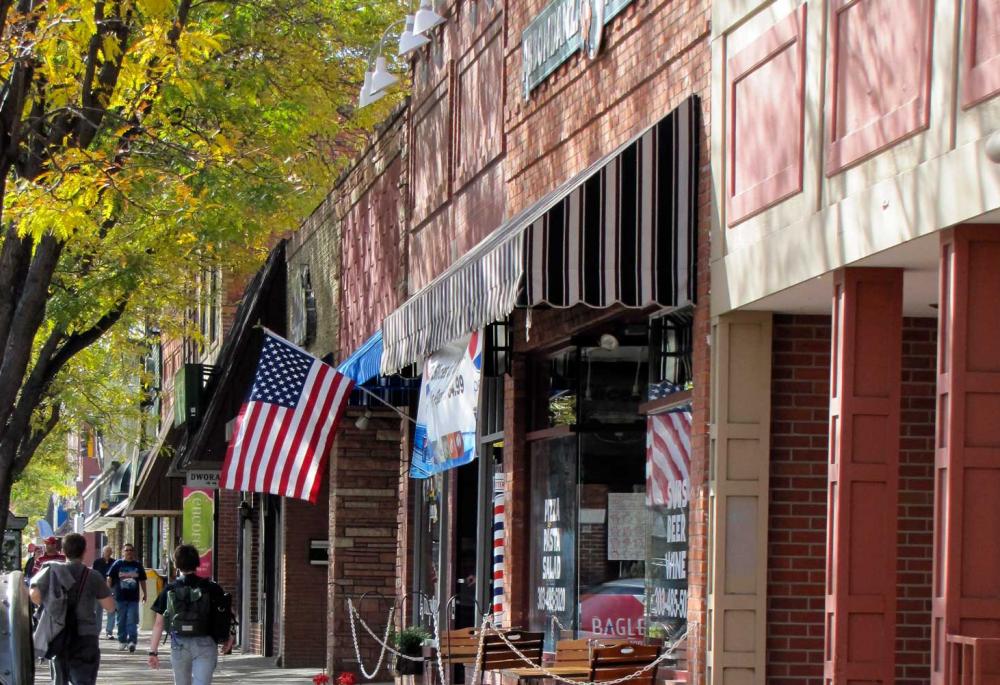 Things to Know When Moving to Longmont Colorado
Whether relocating from out of state or moving from another city, you will want to know these things before moving to Longmont, Colorado. Suffice it to say; this is a mid-size city with a ton of charm, stunning views, and an awful lot of character. People in Longmont are friendly and welcoming, so that you will feel right at home in no time. Here are the top things to know when moving to Longmont, Colorado.
It has a Fantastic Location
Not just a charming city in its own right, Longmont is also centrally located in Colorado. Longmont is within forty miles of Boulder, Denver, and Denver International Airport, so it's easy to get around and explore all the state offers.
With gorgeous views of Longs Peak and access to miles of pristine hiking trails through the natural wilderness. Longmont is a great home base for city breaks and nature-based excursions. Its fantastic location makes Longmont an excellent base for any Colorado adventure.
It has its Local Dialect
If you become a Longmont local, you will want to become familiar with some local terminology. You know what they mean if you hear someone talking about a fun camping trip in St. Vrain that they recently returned. You may wonder why many schools, local businesses, creeks, and even breweries in Longmont are named "Left Hand." Left Hand was one nickname for Chief Niwot, the leader of the Southern Arapaho Native American tribe who inhabited this area.
If you hear someone ordering a "Colorado Kool-Aid," don't expect them to receive a colorful glass of punch. That's local slang for a Coors beer.
And, of course, you should know the term "LOCO." No, it doesn't mean "crazy"- LOCO is our abbreviation for Longmont, Colorado. And a certain kind of warmth and pride goes along with this term. Living in Longmont truly means getting into the LOCO lifestyle.
It is Named After a Mountain Peak
Longmont is named after a mountain peak; In 1871, explorer Stephen Long discovered a mountain peak in the Rocky Mountain range. He and his crew of explorers called it "Longs Peak."
Later, the town was named for the explorer, which explains the "Long" part of Longmont. "Mont," meanwhile, is the French word for mountain. So Longmont is named "Long Mountain," which is similar to Longs Peak.
There are Tons of Tech Jobs Available
In recent years, major tech companies have been drawn to Longmont, and it's easy to see why. Between affordable living costs, high-quality utilities, and a highly educated workforce, big-name companies in the tech sector have decided to call Longmont home.
So new Longmont residents seeking employment in the STEM field can find jobs at DigitalGlobe, Xilinx, Micron Tech, and Seagate, to name a few. Plus, many recent grads remain in Longmont to form new tech startups, so it's a great place to build something from the ground up.
There are Lots of Great Schools
It is only natural that Longmont should attract so many tech companies; its local St. Vrain school district is known for tech innovation. From the thousands of computers and tablets available to students to the advanced robotics programs in St. Vrain schools, these classrooms are cutting the edge of STEM education.
Each school excels in its area, and one perk of living in Longmont is that you don't have to pay extra for your kids to attend schools in a neighboring district within the city. Unlike most places, that means you don't have to choose where to move based on the schools nearby.
There are plenty of colleges and universities a short drive away for college students, both public and private. The University of Colorado Boulder is probably the most well-known. Still, Colorado State University, Colorado School of Mines, and Front Range Community College in Boulder offer college students a top-notch education in general and specialized fields.
The Weather is Excellent
If you are looking for a town that offers that perfect blend of sunny days and seasonal weather, Longmont is your place. The city gets roughly 200 days of sunshine each year, which means plenty of weather-appropriate for fun outdoor activities like hiking, mountain biking, and horseback riding.
But Longmont also experiences all four seasons, so you will see the trees change colors in autumn and play in the snow in the winter. Longmont gets about 41 inches of snow every winter, but the winters still offer plenty of sunny days. So you can ski down the slopes but still soak in the sunshine even in January. Since Colorado is not particularly humid, the winter temperatures don't feel as frosty as in other places, and the summers are still mild and moderate.
It's a Nature Lover's Dream
Longmont is the perfect place to live if you love experiencing the great outdoors in any form, from hiking to extreme sports. From the jaw-dropping vistas during the drive through winding mountain roads into the Rocky Mountains to the pulsing adrenaline rush of skydiving, there are endless ways to experience the natural beauty of Colorado from Longmont.
Plus, the proximity to other major urban centers in Colorado gives you even more options. The short drive to Boulder brings you river tubing and rock climbing, while you can try your hand at stand-up paddle boarding or canoeing at Macintosh Lake.
Living the LOCO Life
As you prepare to move to Longmont, you can look forward to living in an incredible hidden gem in Colorado. Between the beautiful places to eat and drink, family-friendly activities, outdoor recreation, and the friendliness of the people, you'll be glad you moved to Longmont. And if you ever forget what you love about this place, that stunning view of the Rocky Mountains will be right there on the edge of town to remind you.
If you are looking for homes for sale in Longmont and want to learn more about what the city has to offer, feel free to contact Marie Raines – the top real estate agent in Longmont. Call Marie: (720) 334-5337