Top Guide to Moving to Colorado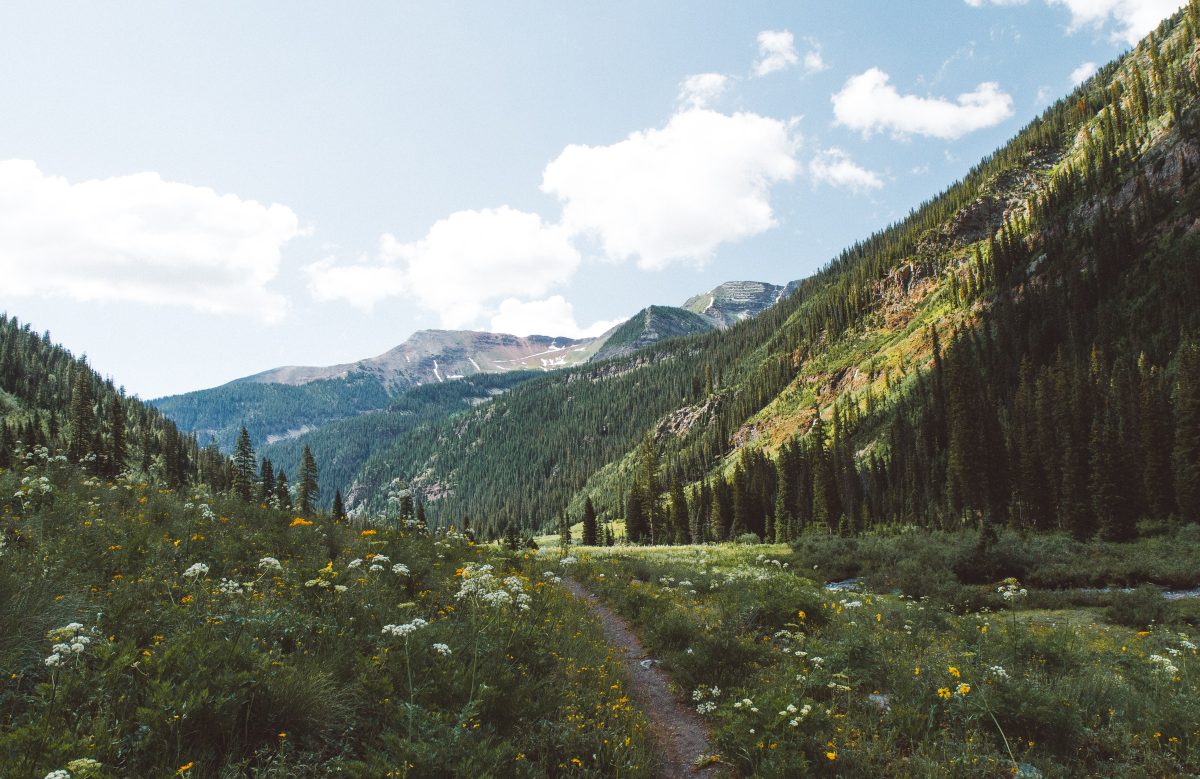 Moving To Colorado
Are you thinking of moving to Colorado? You are not the only one. With its year-round sunshine, stunning mountains, and relaxed lifestyle, it is no surprise that more and more people are deciding to move out West. So what is life like in this Rocky Mountain paradise? Read on to get an insight into life in Colorado and what you can expect from the place before moving to Colorado. Is it worth it to move to Colorado? Find it out in this moving to Colorado guide.
Life in Colorado
Well, there's plenty of beauty here – everything from open fields to towering peaks covered with snow during winter. The weather is mild for much of the year due to the altitude (Denver sits at precisely 5,280 ft. above sea level). And if you love outdoor activities like hiking, biking, rafting, or skiing, there's plenty on offer too! Even better – you can enjoy all these things right in your backyard.
Job Opportunities
According to Forbes, Colorado is the #2 best state for business and careers. It's estimated that more than 25% of all people employed here work in the professional/technical services industry. Industries such as this are hot-beds of opportunity because they have a skilled labor demand but relatively low barriers to entry (compared to medicine or law). Moving to Colorado will bring up plenty of opportunities no matter your field! 
Things to Explore
If you are new to the state, check out Groupon for some fantastic deals on restaurants, entertainment, hiking/biking trips, and more! And don't forget to take advantage of Ski Season – all offers go live by October 1st each year! Keep an eye out on Offers.com for upcoming deals on resorts in Keystone, Vail, Copper Mountain, Beaver Creek, Breckenridge, Arapahoe Basin, and Steamboat Springs. Finally, don't miss The Colorado Passport – a $99 pass that gives you access to dozens of top attractions across the Front Range (check out the official site here).
Housing – Moving to Colorado
If you are looking for rentals or to buy a property, we're here to help! You can get in touch with us, and our real estate agent in Longmont will help you find a property according to your requirements. Regarding homes, you should be able to find something that fits your budget – prepare yourself for bidding wars when you have your heart set on specific properties. And this isn't too much of an issue because Colorado is also one of the top states regarding job growth and new housing permits. So there will always be lots of construction in this state, so it should never get too hard to find a suitable property that ticks all the boxes for you.
When choosing where to live in Colorado, you have many options. Denver is the state's capital and largest city (home of Coors beer). Looking for commercial real estate, check out I-25 Corridor, Boulder County, or Downtown Denver. Prefer something close to the mountains; consider cities in the Front Range (e.g., Colorado Springs or Fort Collins). If you want something more rural, places like the Eastern Plains, Western Slope, and Upstate offer a slower pace of life in beautiful mountain towns!
Is it Expensive to Live in Colorado?
Although Colorado is ranked one of the top 10 most expensive states to live in the USA, you will find something that suits your budget. Thanks to the ever-growing real estate market, no matter your budget, you'll find something that suits your preferences.
Schools and Universities
Undoubtedly, Colorado is one of the best states for students. In fact, according to Value Colleges, "Colorado is among the best in the nation when it comes to the quality of education and opportunities for students." it makes sense when you consider that Boulder alone has more than 11 colleges and universities. For K-12 students, this website offers a ton of resources. And if you are looking for higher learning options in Denver. Beyond this, Colorado is also home to many summer camps. Also, there are many great co-op opportunities in engineering, business, and more.
Weather – Moving to Colorado
One of the best reasons to buy a new home in Colorado is that you'll enjoy the four very distinct seasons, which means you will enjoy all the fun with each one! Winter brings plenty of snow -you can expect slightly lower temperatures from November to March. Springs see a burst of color in the form of flowers, while summers are warm and sunny with cool nights that invite you to enjoy time outdoors – especially along the many hiking trails around the state. And fall is a modern time for tourists because of all the beautiful foliage!
Apart from the points mentioned above, we suggest you get Colorado springs moving help which will make a move more straightforward for you. When you opt for Colorado Springs moving service, you can focus on the other aspects of your activity while professionals take care of your belongings. There are many moving companies in Colorado Springs, so that you can find a reliable company without much hassle.
We hope this blog helped you gain a better insight into life in Colorado and answered a few questions if you're considering buying a new home in Colorado. If you're considering moving to Colorado, let our real estate agent in Longmont help you find an excellent property to make your move comfortable.