Best Places to Live in Loveland, CO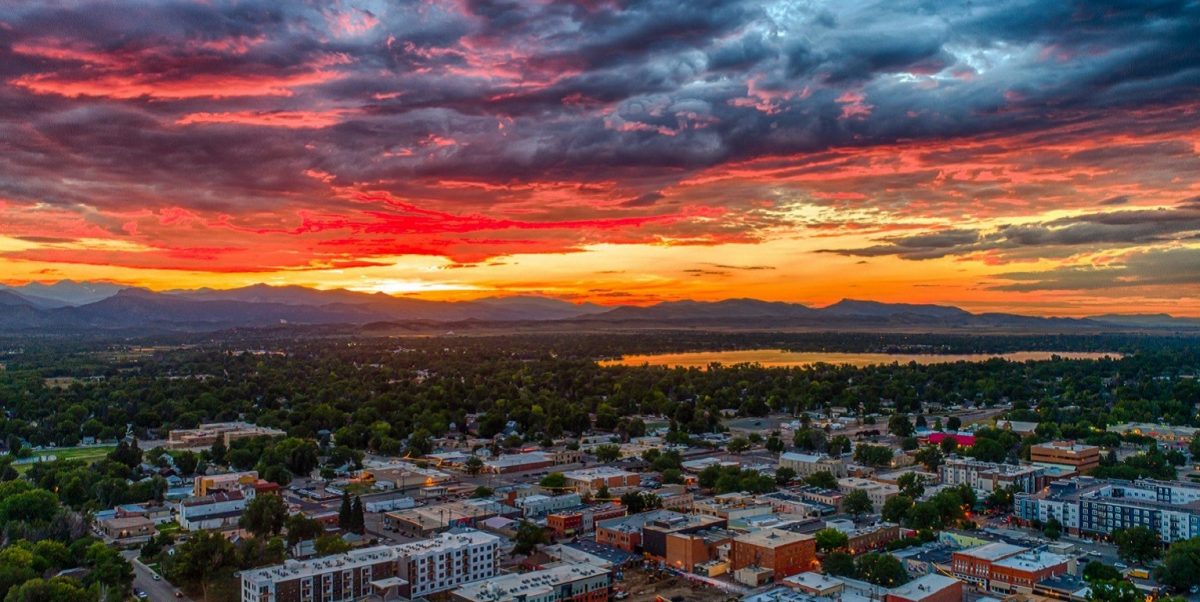 Best Places to Live in Loveland
Are you thinking of buying your next house? Check out the best places to live in Loveland, Colorado
Blessed with the most extensive sculpture gardens in the country and a thriving downtown area- Loveland is easily one of the most sought-after places to live in Colorado. Loveland provides you with the best of both worlds- while you'll fall in love with the picturesque landscapes and serene atmosphere, you'll also be amazed by its vibrant downtown with many work opportunities. Loveland is the ideal amalgamation of both- a lively urban feel and the tranquillity of the countryside. The best part is that the versatile neighborhoods in Loveland are suitable for people of every age group.
In this blog, we will talk about 5 of the best places to live in Loveland, Colorado. We will shed some light on what is unique about these places, which will help you decipher whether it resonates with your idea of a perfect neighborhood. Let us dive right in!
Centerra
Centerra is one of the relatively newer neighborhoods in Loveland. It has more of a happening-city-vibes as it features shopping hubs, restaurants, condos, and patios. You'll find everything you need, from shopping to safe housing communities. If you're planning to move with family, it would be great to live in the newer area of this neighborhood as it is much more lively than the older housing schemes. 
Little Dam
If you're someone who loves adventurous weekends, then Little Dam won't disappoint you. You'll also find good hiking and biking trails that are easily accessible, along with versatile housing options. Little Dam is the perfect neighborhood if you're looking for a more rural environment with a peaceful and safe atmosphere. The area is blessed with breathtaking views of the foothills and offers larger property sizes compared to the other parts of the town. 
Campion
Campion is home to many lavish properties, which shortlists this area as a bit expensive. It is a top favorite among people who wish to move with their family. You'll find all types of homes here, distinctive enough to suit various lifestyles. Campion is great, especially for parents moving with their kids as it is known for the good schools and the parks. 
City center
If you're an old soul who loves a hint of historic architecture, then City Center will be right up your alley. City Center is Loveland's historic district, where you'll find the city's most old homes. The area brims with historic attractions and shopping outlets, where you can be sure to find something that suits your taste. You can go out and about to make the most out of this unique area by foot or bike. 
Downtown District 
The heart of the town, the area that has a myriad of entertainment options, the downtown district is easily one of the best places to live in Denver for young professionals. You'll fall in love with the vibrant atmosphere of this area, the dining and shopping varieties, and the diverse population. Downtown Loveland offers more than enough housing options. For choices, whether luxury condos or high-end, spacious houses. From farmer's markets to food trucks to Wednesday night concerts- you'll never have a dull moment in this buzzing area. 
Now that you know some of the best places to live in Loveland, Colorado, let us look at a few factors you need to consider before you begin your hunt for the perfect home. 
Budget
Deciding how much you want to spend on your new house is one of the most crucial and initial steps. It would break your heart to find an ideal property to know that it is way out of your budget. Having a pre-decided budget will help you make a well-informed decision. 
Lifestyle
Are you fond of the buzzing city life, or do you prefer the calm and serene feel of the suburbs? Considering your preference will help you shortlist better options. Make sure you know about a specific area first, then start looking for properties accordingly.
Real estate agent
Last but the most crucial aspect of finding your dream home is associating with the right real estate agent. A professional agent will have the suitable sources and knowledge to help you find a house that suits your budget and preferences. 
Thinking of buying property in Colorado?
At Raines Properties, we believe buying a home is one of the most memorable chapters in anyone's life. Hence, we strive to help you find a property that resonates with your ideal vision of a home. We have endless options for you, regardless of your budget or the preferred location. Let us be a part of your journey. Call us on 720 334-5337 to book an appointment with us!