Best House Hunting Apps in 2022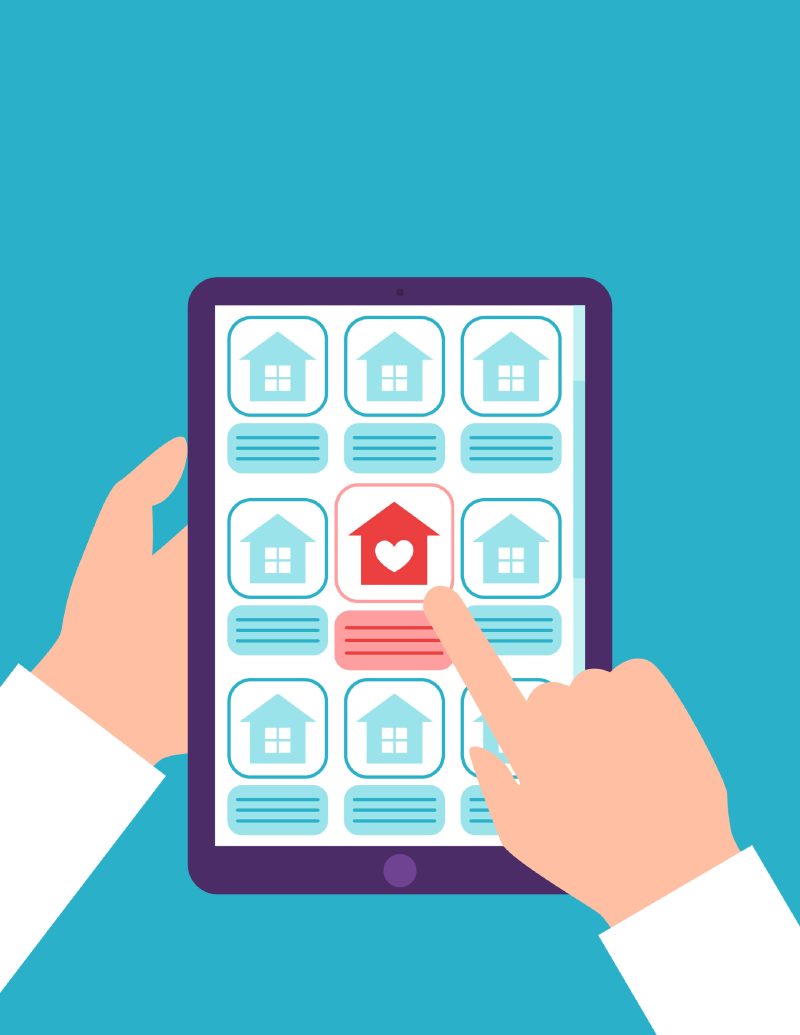 House hunting can be challenging in the current US market. House hunting apps have become a massive opportunity for selling and buying houses. Accessing databases with every house listing is a huge benefit and a time saver. Today we will discuss some of the best applications to use when searching for that house that is just right for you.
House Hunting Apps: Zillow
Zillow is arguable the most downloaded and used real estate app on the market. Zillow has many great tools for not only searching for houses but also for selling. With a built-in home value estimator, you can see what the market is saying the value of the houses can be. Zillow also has its map system integrated into the application. This map will allow you to search and see the homes and what the medians look like in that neighborhood.
One thing to keep in mind regarding Zillow is that not everything you see on the application is one hundred percent a fact. Zillow uses an estimator to get a ball-park estimate, not an exact figure. Just remember to use this as friendly advice, not facts.
House Hunting Apps: Realtor.com
Realtor.com has an excellent search feature, and the listings are kept up to date very well compared to other listing sites. One of the best features of the Realtor.com application is that each listing has information about the neighborhood. This information can be anything from the noise level to crime reports. There is also a feature on the application where you can take a picture of a real estate sign, which will instantly take you to the listing if there is one available.
The one downside of the Realtor.com application is that the search feature is not the strongest. Finding a specific house can sometimes be challenging, depending on the listing agent's keywords.
House Hunting Apps: Trulia
Trulia is a relatively new application to the real estate market. Trulia's most significant feature is that it offers a desktop-like experience on a mobile device. This feature can be convenient because your phone will have more tools and search features compared to other real estate apps. Trulia's application also displays additional neighborhood information, just like Realtor.com's. The most significant difference is this one is a poll so that it will show a percentage of the neighborhood residents and how they feel about the selected fact.
The biggest issue with Trulia is that if you are browsing and not ready to purchase, you might have difficulty with this application. Instead of displaying prices, it persuades you to contact the listing agent for more details.
You can choose from many applications, but I can help fill the void and offer you hands-on experience and the knowledge to make a difference.
If you are new to the area or looking to upgrade your home, please get in touch with me and allow me to help you with your search.